On the morning of July 10, 2021, JJM launched the first staff skills competition. The competition is a review of the technical skills of employees, an effective means to improve their business skills, and an important measure to broaden the channels of talent training and strengthen the enterprise with talents.
  The slogan of this competition is "post training, show skills, exchange experience, improve together".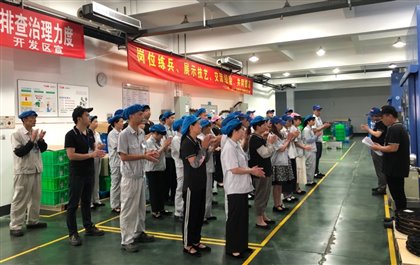 There are five items in this competition, which are single process production, full inspection of products before plating, NGK fixture, product arrangement after plating & vacuumizing and dimension measurement. A total of 24 employees participated in the competition.
  The first is the single process production project, which compares the efficiency of stamping staff in single process bending production.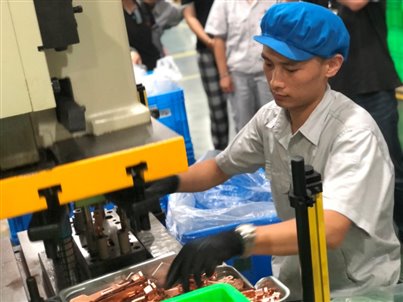 Pre plating product full inspection, in addition to competing for full inspection speed, but also competing for the ability to accurately pick out defective products.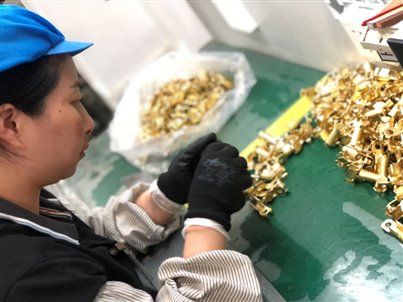 NGK passing the fixture competition, it will test the speed of angle detection by NGK full inspection staff.
  After plating product arrangement & Vacuum project, the test is the efficiency of full inspection staff in product packaging.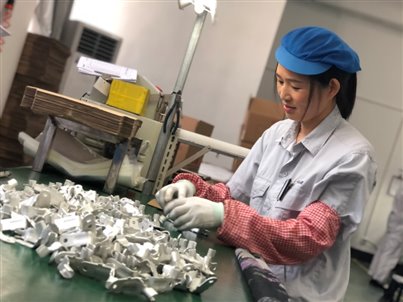 In the dimension measurement project, the technical department and the quality control department took part in the competition to test the employees' ability of accurate and rapid dimension measurement.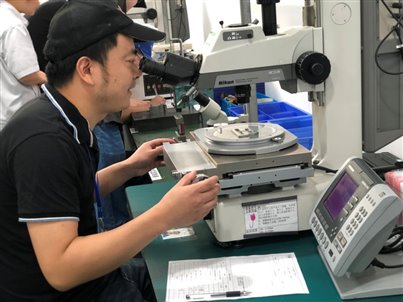 Finally, after fierce competition, each project has its own champion, runner up and third place, and a total of 15 employees have won the honor.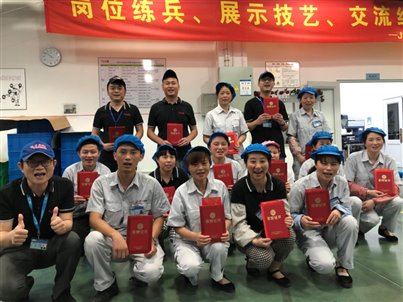 This competition is a good attempt. Through this skill competition, the mutual learning and communication among employees in business has been enhanced, the enthusiasm of JJM employees in learning technology, comparing skills and innovation has been fully mobilized, the construction of talent team has been comprehensively strengthened, the professional skill level and innovation ability of JJM employees have been further improved, and a good environment has been created for their growth and success.